The Essentials Series: The Business Value of SIP VoIP and Trunking
by
Ken Camp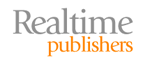 Download
Article 1: VoIP in the Mainstream
Download
Article 2: The Transition of Trunking
Download
Article 3: The Convergence of Trunking with the Platform
Download
All Available Chapters (ZIP file)
SYNOPSIS
Session Initiation Protocol (SIP) has taken root as the unifying protocol on which all vital communications services now rely. SIP is more than just another standards-based protocol. Today it's the de facto standard for unified communications, enabling trunking, peering and voice/data/video integration.
The Essentials Series: The Business Value of SIP VoIP and Trunking explores advances in VoIP technologies with VoIP as a critical foundation element for unified communications. The series closes with a review of the convergence of telecommunications trunking with the unified communications premise that voice is the platform.
CHAPTER PREVIEWS
Article 1: VoIP in the Mainstream

Over the past ten years Voice over IP (VoIP), once seen as a niche, has become a mainstay of converged services. What began as a quirky technique for communications between PCs on the Internet has grown into a sustainable mainstream technology that fully supports consumers, enterprise business and carrier-grade operations. Today, VoIP provides the network foundation for the complete integration of voice, video and data services with enterprise business applications. In this article we look at VoIP as a mainstream technology that's used as the foundation for business today.
Article 2: The Transition of Trunking

In this article, we'll review the evolution of telecommuncations trunking technologies from traditional time division multiplexed (TDM) trunks and tie lines based on T-1 circuit infrastructure to IP-based trunking and peering built in Session Initiation Protocol (SIP). SIP adoption is a key success factor in evolving communications services that leads to reduced costs, improved efficiencies and robust integration of voice, video and data as network services that support enterprise business applications. In short, we'll see how vital SIP trunking is to leveraging VoIP technologies for business success.
Article 3: The Convergence of Trunking with the Platform

TDM telephony has evolved to VoIP. Trunking has evolved from old private line circuit technologies to dynamic IP-based SIP trunking. As these two converge, enterprise business is entering communications technology nirvana. This final piece in the series looks at just how important it is for business enterprises to not be left behind in the evolution of voice services. Readers will better understand why VoIP and SIP play a vital role in competitive business communications.