Discovering Web Performance Issues Before Your End Users Do
by
Mark Scott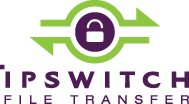 Download
Article 1: Monitoring Web Performance from Your End Users' Perspective
Download
Article 2: Proactively Monitoring Response-Time and Complex Web Transactions
Download
Article 3: Using Web Monitoring to Improve IT Efficiency
Download
All Available Chapters (ZIP file)
SYNOPSIS
At the end of the day, your site is evaluated by end users through what they see. They stand as judge and jury on whether your site is doing its job. External Web monitoring allows you to quantitatively measure your site in the same context that your end users do. The monitoring tool becomes an advocate of end users' vantage point and provides IT with the insight to make that end user experience as good as it can be.
Improving the realized end user experience will build a strong, loyal user community. That community represents your customer, your employees, and your business partners. Their willingness to trust your Web site extends to their ability to trust your organization's products and services. Cloud-based Web monitoring can build that community and their level of trust in your organization.
CHAPTER PREVIEWS
Article 1: Monitoring Web Performance from Your End Users' Perspective

This article explores the important cost benefits to proactively monitoring your Web sites. Maintaining a Web site as a positive, healthy representation of your organization can help you take full advantage of these cost benefits as well as the world-wide reach that Web-based services can give to your organization.
Article 2: Proactively Monitoring Response-Time and Complex Web Transactions

This article looks at different types of complex transactions performed by Web sites and what steps can be taken to monitor them. It will delve into understanding the process of monitoring Web response times. In addition, this article will look at the interplay of complex transactions, including those of third-party sites, and the perspective required to ensure that they perform to satisfaction. Finally, the article will examine how to get the greatest advantages from external Web transaction monitoring.
Article 3: Using Web Monitoring to Improve IT Efficiency

IT has a responsibility to ensure that your organization's Web site accurately depicts the image you intends to project to the world. Sites should provide end users with a simple, error-free interface with your firm, and help them trust in your integrity and care for them.
Web monitoring from the cloud can provide IT with a quantitative view of the end user's perspective of your Web site. By providing clear, easily interpreted graphical representations of the performance and functionality of the sites, external Web monitoring can help IT focus on the areas of the site that require the most work. In addition, monitoring can proactively find errors on the site and allow them to be corrected before they become major issues.