The Essentials Series: Communications Enabled Business
by
Ken Camp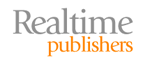 Download
Article 1: Convergence Sets the Stage for CEBP
Download
Article 2: CEBP in the Enterprise Business Environment
Download
Article 3: CEBP for Service and Solution Providers
Download
All Available Chapters (ZIP file)
SYNOPSIS
Communications-Enabled Business Processes (CEBP) is an important new innovation in the automation of human communications within the context of business applications. CEBP is defined as tightly integrating communications technologies with business processes and applications to enable concurrent or consecutive communication among customers, suppliers and employees.
The Essentials Series: Communications Enabled Business illustrates the benefits of enabling business processes with communications capabilities (CEBP) as well as techniques, best practices, administration/management tools, third party utilities and example scenarios.
CHAPTER PREVIEWS
Article 1: Convergence Sets the Stage for CEBP

In the first article, author Ken Camp traces the maturation process of what the industry calls convergence from its roots in circuit integration for cost savings to the next generation CEBP integration of enterprise business applications (like EPR, CRM, SFA) with network services (like voice, video and data).
Article 2: CEBP in the Enterprise Business Environment

In the second article, Camp focuses on CEBP and why it's vital in the competitive enterprise environment. It will highlight areas of business process re-engineering that are ripe for change to make business more effective and competitive.
Article 3: CEBP for Service and Solution Providers

In the last article, Camp offers insight into the solution provider space of both enterprise application providers and hosted solution providers to elaborate on how and why they must embrace CEBP and provide advanced tools in order to survive in their competitive