The Essentials Series: IT Compliance
by
Rebecca Herold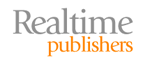 SYNOPSIS
The Essentials Series: IT Compliance is an article series focused on regulations, new technologies, and expert techniques for abiding by IT compliance standards. In addition, measures to ensure data protection and enterprise information security are also covered. Each article is Authored by compliance and security expert Rebecca Herold.
CHAPTER PREVIEWS
Article 1: The Business Leader Data Retention and E-Discovery Primer

Article 2: The Business Need for Information Security and Privacy Education

Article 3: The Business Leader's Primer for Incorporating Privacy and Security into the SDLC Process

Article 4: Security and Privacy Contract Clause Considerations

Article 5: What Healthcare Organizations Need to Know About HIPAA, Minors and Privacy

Article 6: State-Level Breach Notice Laws

Article 7: What IT Needs to Know About Compliance

Article 8: Managing Mobile Computing Risks

Article 9: ISMS Certification in the U.S.

Article 10: Addressing the Risks of Outsourcing

Article 11: Data Retention Compliance

Article 12: How Encryption Supports Compliance

Article 13: Do Compliance Standards Hurt or Help Information Security?

Article 14: U.S. Federal Personal Data Privacy Bills

Article 15: The Evolution of BS7799 to ISO27001 and ISMS Certifications