IT Automation & Service Management
The Executive Guide to IT Process Automation
by
Chad Marshall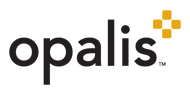 Download
All Available Chapters (ZIP file)
SYNOPSIS
The Executive Guide to IT Process Automation establishes the groundwork for orchestrating IT processes with a focus on business needs. Expert author Chad Marshall provides in-depth commentary that leverages industry best practices to demonstrate how an organization can increase the effectiveness of their IT systems, decrease their reaction times to new business initiatives, and enable the delivery of standards and compliance across the enterprise.
In addition, The Executive Guide to IT Process Automation delivers a road map for the automation journey that evaluates process maturity and provides insightfully crafted IT process definitions to enable ITIL and ITSM. The guide goes on to demonstrate how executives can identify their highest impact areas for automation, such as virtualization, consolidation, security, provisioning processes and disaster recovery and concludes with a best practice guide on how to select the vendors best capable of automating IT processes.
CHAPTER PREVIEWS
Chapter 1: Introduction to IT Process Automation

For many organizations, IT Process Automation (ITPA) is little more than a dream. IT managers, easily overwhelmed in the complexity and day-to-day rigor of maintaining IT services and supporting production environments, are spread far too thin to spend the necessary time to examine all the variables that need to be understood to completely automate systems. The business that they support is often complex and, to some, a mystery wrought with continuous change management concerns, never-ending problem management sessions, and production incidents that keep teams around the globe busy at all hours of the day and night. Processes are being initiated to manage incidents, changes, server provisioning, backup and recovery exercises, and security, just to name a few, and these processes depend upon many different systems and subject matter experts (SMEs). Further, the systems used to maintain the IT infrastructure are themselves in a constant state of change as vendors release new software versions and security fixes are applied to existing systems to protect the infrastructure. Considering all this complexity, the thought of automating IT processes can be quite overwhelming. Where to begin?
This guide examines IT processes and the steps organizations can take to begin to turn the dream of ITPA into a much-anticipated reality. The benefits of ITPA will enable IT organizations to take full command of their infrastructure, realize greater efficiency, become more effective, and deliver an amazing level of business agility that will enable any organization to rapidly respond to changing business requirements with reduced overhead and greater focus on the business.
Chapter 2: Roadmap for the Automation Journey

Orchestrating the IT infrastructure to meet the needs of the business is central to delivering on the promise of IT Process Automation (ITPA). Doing so requires a keen understanding of business, a flexible IT management mentality, and the ability to identify and evaluate critical IT processes maturity. Unlike the systems that our teams support, however, organizations and IT managers don't always adhere to a standard systematic architecture when aligning people and processes to meet the needs of the business. It's fair to say that many organizations have a few IT processes with a relatively high degree of process maturity but rarely does an organization have a high degree of process maturity across all IT processes. Some may be very well documented and even tried, tested, and stood the weight of time, but there are many more that could contribute to IT efficiency that are left untouched. Beyond those few IT processes that are mature, these untouched processes exist because they've been developed ad-hoc or on the fly out of a reaction to an emerging need. There is certainly a line between what an IT associate should be expected to execute based upon their own core competencies and what needs to be a well-documented IT process. Knowing the location of that line is central to the discussion of this chapter, as we evaluate ITPA, examine processes that will help your organization improve your IT processes, and automate your returns by turning efficient processes into automated solutions.
Evaluating Process Maturity
Evaluating process maturity begins with defining the structure upon which your organization will gauge maturity. Not to muddy the issue, but the task of gaining process maturity is itself a process. We're going to discuss the importance of having a method to gain process maturity to your IT processes and all that will need to be considered. First is the nature of your influence to the organization. Many IT processes have dependencies upon other processes that fall outside of IT, so it's important to step into this "process" knowing that your findings may have repercussions outside your span of control. The key to navigating those repercussions is in making sure that your partnerships with your internal and external business partners are well founded. So let's begin.
Chapter 3: Identifying High Impact Areas for Automation

Growth. Change. Maturity. Regardless of context, each of these words carries some amount of familiar pain. IT processes are matured generationally. That is to say that a process is designed, implemented, and then improved upon continuously. How rapidly an organization can identify process improvement areas and execute those improvements is a crucial factor in the success of the organization. Manual processes suffer greatly from what Gartner has coined as "human latency" or, simply put, the amount of time it takes for someone to figure out what to do. ITPA tools offer an ideal solution to human latency by automating tasks that previously might have been deemed un-automatable by traditional means.
To refresh, ITPA tools exist today that can help your organization realize fully automated end-to-end IT processes. Implementing and taking advantage of these tools is easily accomplished; however, to gain maximum return on investment (ROI), you'll need to ensure that the IT processes being automated are fully mature.
In the previous chapter, we covered several process-improvement and maturity-focused tools to assist you, including CMM, COBIT, the Double Diamond design process, and Six Sigma. This chapter will identify high-impact areas for automation, pointing out both the quick-win scenarios and areas that can be established and matured over multiple generations to build a best-in-class, automated, IT infrastructure.
Chapter 4: Getting Started… How to Evaluate Vendors

So far in this guide, we've covered quite a bit of ground. Chapter 1 set the stage for ITPA and illustrated how the state of the data center today is becoming increasingly dynamic as it approaches optimization through automation. To achieve the goal of a sustained state of IT efficiency while remaining quick to respond to business needs and able to meet standards and compliance challenges demand dynamic optimization methods, and ITPA tools deliver to meet that need. Chapter 2 explored the various stages of process maturity and presented tips on how to automate returns. In Chapter 3, we covered many of the ways in which the pain associated with common IT processes can be relieved through ITPA.
This chapter will answer what may be the most important question: Who can we trust to deliver on the need for ITPA in your enterprise? Identifying the right vendor to partner with and work through your ITPA goals can be challenging. However, through research, you can answer the appropriate questions and base your technical evaluations on the right criteria to ensure success. Research is absolutely essential, and if you know the right questions to ask, the work becomes much less daunting and produces much more useful results.
Establishing a Short List of Vendors: Do Your Analyst Research
For many organizations, the entire success or failure of their ITPA initiatives hinge squarely on vendor selection. Knowing this, however, organizations still fail to consistently put aside the time and resources necessary to fully evaluate their vendor selections. Evidence to this point is clear and likely lurking in your own enterprise as no doubt by now you may have already identified several systems that may be consolidated and optimized through ITPA.