The Essentials Series: Mid-Market Storage Management and Virtualization
by
Dan Sullivan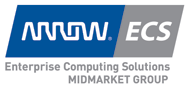 Download
Article 1: Protecting Business Data
Download
Article 2: Improving Efficiency and Management with Storage Virtualization
Download
Article 3: Optimizing Storage Performance
Download
All Available Chapters (ZIP file)
SYNOPSIS
The Essentials Series: Mid-Market Storage Management and Virtualization examines the business value of data as well as strategies for optimizing its storage and management. Topics range from the cost of losing business data and the advantages of various backup models to improving storage management operations and optimizing performance with storage virtualization. This Essential Series spans both the technical and business issues of storage management to give the reader a full perspective of the challenges and benefits of effective storage management.
CHAPTER PREVIEWS
Article 1: Protecting Business Data

Assets of an organization must be protected to ensure their long-term viability. However, intangible assets, such as business data, prove more difficult to protect than those that are tangible. There are well-established best practices for ensuring the integrity and reliability of business data. This first article summarizes some of these best practices, with an emphasis on understanding the business value of data, the cost of losing business data, the need for continuous protection of data, and the need for disaster recovery planning
Article 2: Improving Efficiency and Management with Storage Virtualization

Common challenges facing storage managers include heterogeneous environments, inefficient allocation of resources, and long provisioning times. These combine to have predictable adverse effects on business operations. This second article reveals how these adverse effects can be avoided with consolidated management and more efficient allocation of resources enabled by storage virtualization.
Article 3: Optimizing Storage Performance

The final article of this series provides guidance on optimizing a number of factors that determine the efficiency of storage management systems. Topics include improving I/O performance, manageability, reporting, and charge back services as well as addressing the specialized needs of some applications, such as databases and email systems. Readers will find a concise description of best practices for optimizing storage performance.