The Essentials Series: Protecting Client Data in the Cloud: A Channel Perspective
by
Ed Tittel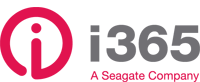 Download
Article 1: What Are Cloud-Connected Data Protection Services About? Architectural Advice for Resellers
Download
Article 2: To Cloud or Not to Cloud? Growing a Managed Services Portfolio
Download
Article 3: Selling Cloud Data Protection: Converting Potential Customers
Download
All Available Chapters (ZIP file)
SYNOPSIS
Cloud-based managed services are on the radar of most mid-market companies today, with data backup and disaster recovery a key component. This is good news for the service reseller channels who can expand their portfolios with cloud data protection services, or existing cloud solution providers and managed service providers (MSPs) who want to expand their existing service offerings with backup and recovery services, both at relatively low costs. In
The Essentials Series: Protecting Client Data in the Cloud: A Channel Perspective
by business technology author and expert Ed Tittel, you will learn how the cloud-based data protection model works. Tittel makes the case to resellers and managed service providers for adding these cloud-based services to their portfolio of service offerings, and even gives tips and recommendations on how to resell these services to potential users.
CHAPTER PREVIEWS
Article 1: What Are Cloud-Connected Data Protection Services About? Architectural Advice for Resellers

Cloud-based backup and data protection services come in many forms, and offer an interesting mix of features and functions. Channel organizations, such as value-added resellers (VARs), cloud solution providers, and even managed service providers (MSPs) looking to branch out, should understand the essentials of how this technology and the overall delivery model works. Technology author Ed Tittel explores cloud-based data protection services in this article, giving you an overview of what services and products you can expect to support along with typical costs and profit margins.
Article 2: To Cloud or Not to Cloud? Growing a Managed Services Portfolio

The managed services space is growing dramatically, year over year. Today, roughly half of channel companies are providing some sort of managed services, and another one-third are planning to offer managed services within the next two years. Backup and disaster recovery is hot, and it presents a real business opportunity for channel partners to differentiate themselves as best of breed. In this article, learn how to expand your portfolio to include cloud-computing managed services offerings.
Article 3: Selling Cloud Data Protection: Converting Potential Customers

Lots of vendors offer cloud services to their customer base, and lots of resellers are wondering how to sell them. If you've already evolved your business model to include cloud data protection, your next step is converting customers. Use the information in this article as a springboard to help you gain new customers and to convert existing customers over to cloud services.