The Essentials Series: Deploying and Managing Private Clouds
by
Dan Sullivan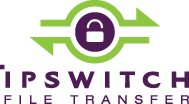 Download
Article 1: Steps to Migrating to a Private Cloud
Download
Article 2: Tips and Best Practices for Managing a Private Cloud
Download
Article 3: Managing for the Long Term: Keys to Securing, Troubleshooting and Monitoring a Private Cloud
Download
All Available Chapters (ZIP file)
SYNOPSIS
Cloud computing offers substantial cost and performance advantages over other IT architectures. Public cloud providers meet some but not all enterprise requirements and this has led to the adoption of internal or private clouds. Migrating existing infrastructure to a private cloud architecture requires distinct planning, assessment, and deployment tasks. The Essential Series: Deploying and Managing Private Clouds outlines planning steps to migrating to cloud architecture, provides tips and best practices for accomplishing these tasks, and discusses particularly challenging areas of private cloud management such as security, troubleshooting and monitoring.
CHAPTER PREVIEWS
Article 1: Steps to Migrating to a Private Cloud

Private clouds offer significant advantages over other IT architectures in many, but not all, cases. This article outlines the advantages of private clouds but also describes scenarios in which other architectures may provide a better option. For those proceeding with a private cloud, the article describes how to assess the current state of preparedness and advocates for an incremental approach to implementation.
Article 2: Tips and Best Practices for Managing a Private Cloud

Best practices for managing a private cloud build on established IT practices and incorporate some specific to private cloud computing. This second article describes the need for formal policies and procedures for governing the cloud, presents the case for standardizing hardware and application stacks as well as formalizing discovery and monitoring procedures.
Article 3: Managing for the Long Term: Keys to Securing, Troubleshooting and Monitoring a Private Cloud

Private clouds are dynamic with constantly changing application loads, hardware components, and groups of users. Managing for the long term requires that we adopt tools and procedures that allow us to secure cloud resources, troubleshoot components and rapidly perform root cause analysis, as well as monitor key areas to ensure continued availability and meet service level agreements.