The Shortcut Guide to Smart Network Management for the SMB
by
Chris Hampton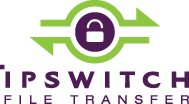 Download
All Available Chapters (ZIP file)
SYNOPSIS
Small and midsize businesses (SMBs) are facing tough times in today's economy. Because of tighter budgets, many businesses must demand more from the investments they have made in Information Technology. Thus, there is an immediate need for networks to work smarter, not harder. This means that devices and systems on the network must maintain availability and continue performing efficiently at no additional cost to the business and the users. The challenge is daunting – from critical messaging systems to high-density virtual infrastructures, an administrator needs to discover, monitor, and track availability and performance across every device and system. The Shortcut Guide to Smart Network Management for the SMB provides an analysis of these challenges and a clear understanding of how smart network management can meet them.
CHAPTER PREVIEWS
Chapter 1: The Power of Intelligent Network Management through Discovery and Mapping
This first chapter outlines the value that a smart network management solution provides to an SMB through intelligent network discovery and mapping. This chapter introduces the first foundational feature, complete visibility. Complete visibility is demonstrated through the use of key features such as Layer 2 port-level discovery and virtual infrastructure discovery. You will learn how to use these discovery methods to build a complete picture of the network. In addition, this chapter discusses detailed topology mapping and asset inventories that capture the discovered information.
Chapter 2: The Importance of Proactive Monitoring and Alerting

I have spent a good portion of my career as a consultant working with businesses both large and small. One consistent problem I have seen is the inability of network administrators to focus and dedicate the necessary time to the project at hand. The projects are fully funded and backed by the correct stakeholders, yet the designated administrators are missing in action for a large portion of the project.
As I worked alongside these administrators on projects, I began to understand the core problem. Many spend the majority of their day jumping from support call to support call. They are constantly interrupted by having to chase down system- or network-related issues. These minor interruptions cause delays and often the entire project is put on hold to address a major IT crisis. The issues commonly begin as a small blip on the network radar, but as they go unnoticed, that small blip grows into a major outage.
The cost to the business for these delays can be critical to the project timeline and achieving planned milestones. The cost to the administrator is manifested in frustration that they cannot focus on key project tasks and they find themselves missing opportunities for knowledge transfer and training during the project.
The fault is not with the administrator for a lack of skills or knowledge; the problem is the network itself and how minor issues are reported. In network environments that lack an intelligent network management solution, key server metrics and network device alerts never leave the confines of the individual system or device. This means the administrator has no visibility into the issue.
Chapter 3: The Key to Smart Configuration and Change Management

An increase in the use of diverse network technologies, plus the introduction of virtualization throughout the network architecture, multiplied by the number of users demanding flexible access to the network equals what? The answer is complexity. No, this is not a child's homework problems—this is reality for many SMBs. If you have not felt the pain of this scenario within your SMB, it may just be around the corner.
Today's network environments are becoming more complex. SMBs are seeing the introduction of additional types of network devices that were typically relegated to the larger corporations. More applications are moving to tiered architectures with multiple load‐balanced systems. SSL/VPN solutions are becoming more critical to production as more of the workforce goes mobile. The use of layer 3 core switches with added routing functionality and the wide use of VLANs present additional complexity into the network.
Chapter 4: Four Must-Have Features for a Smart Network Management Solution

In a small to midsize business, you are faced with making tough decisions every day: how to control cost, how to increase revenue, and which technologies will really help your business. Technology is transforming the way business is conducted, and the technology trends faced by an SMB are numerous:
Flexible workforce—Users are demanding remote access to network resources from anywhere, anytime
Internet access—Fast and reliable access to the Internet is no longer a luxury; it is vital to any business model
Virtualization—Virtualization of the server infrastructure and network appliances is spreading like wildfire across the data center
Complex applications and systems—More complex multi‐tiered systems are being introduced into the network requiring advanced performance monitoring and troubleshooting
Each of these technology trends presents a significant challenge to any SMB. How can your business make smart technology decisions that will be effective in meeting these challenges?
Core to each of these technology trends is the network, making this the logical place to start when evaluating technologies that can really have an impact on your business. Throughout this guide, there has been much discussion around the topic of network management. When you look across the breadth of network management, there are core functions that must exist in any solution: discovery, mapping, monitoring, alerting, and reporting to name a few. To address the previously presented challenges, the network management solution must extend beyond these core functions and provide truly intelligent features.